INODE is passionate about solving our customers most pressing data problems, maximizing the customer experience, and delivering excellence in everything we do.
INODE Ink Corporation (INODE) is an innovative Woman-Owned Small Business (WOSB) that provides IT Technical and Professional Services in infrastructure, systems engineering, data science, and emerging technologies for Federal agencies and commercial partners. We have strong multi-decade relationships with industry-leading OEM's and are a certified Partner of Nutanix, VMware, NetApp & UiPath.
Our customers view us as a trusted partner, and we take that trust very seriously. We have engineered, deployed, and continue to support solutions at the cutting edge of technology that support major federal agencies and institutions. We provide the experts needed to understand, secure, and support our customers critical missions. We transform their technical base through the application of emerging technologies to advance their capabilities and make tomorrow safer and smarter. We are committed to being there for our customers, whether that be through remote support or putting boots on the ground around the world, even where the risks are high. Whatever the challenge, we are here to help you overcome it.
In a world where the tendency is to look for shortcuts, we are committed to maintaining excellence down the smallest details of a project. INODE engineers consistently aim for perfection and are always on the lookout for ways to improve our customers day-to-day lives, for both stakeholders and end-users. Before we consider a project complete, we ensure that our work is not only functioning optimally, but clean and consistent, down to checking the screws in every server rack and neatly bundling cabling.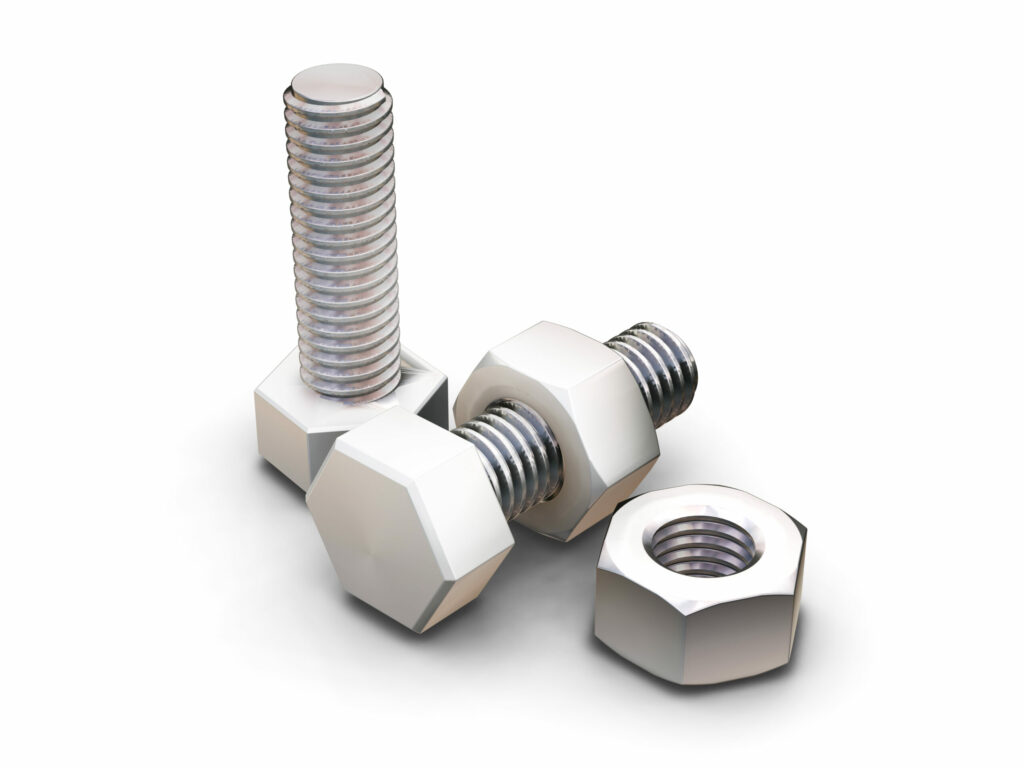 On an initial install, we asked our customer what type of screws and cage nuts they wanted used in the server racks of their new, state-of-the-art data center. While we did not recommend one over the other, we did suggest consistency across the data center, and preferably the entire organization. If a variety of nuts and screws are used rather than conforming to a single type, it can create problems down the road when upgrades or equipment removals become necessary. These problems can range from simple time delays in execution to the need to uninstall and reinstall the entire equipment enclave. In short, it is inefficient and can create extra costs. This was not something that had been brought up to the customer before, and it resonated with them. An organizational standard was almost immediately formed.
Fast forward ten years, and we were on site at one of this customer's data centers. An OEM technician had just finished an install, and all servers were racked and stacked. When the customer came in for acceptance testing, he asked the technician what type of screws were used. Long story short, the technician was required to completely redo his install as he did not conform to the customer's organizational standard. Why did he not conform? It did not occur to him, as it is not standard practice, to ask if the customer had a preference. Not everyone takes the time to fully understand a customer's environment. We do.
Organizational Excellence
A Neat Data Center is a Successful Data Center
An organized datacenter makes it easier for system administrators and network engineers to follow wires and troubleshoot when issues arise. Despite this, over time your typical datacenter becomes a bit messy. Cabling is in disarray, hardware is left in unused racks, rack doors cannot be completely closed, and general building maintenance may be impeded by an inability to trace wires and power cables efficiently.
INODE does not accept this level of normal.
Not only do we do this on our own projects, but this level of detail has become so well associated with INODE work that partner companies and customers alike request we come in to elevate the operation and aesthetic of their environments as well. Our customers are highly satisfied with both the work we do in this realm and the speed at which we can transform their environments.
INODE was founded in 2007 by data storage expert Khai Huynh, who continues to lead INODE today as our COO. Our story began as an OEM delivery partner, largely in the federal space, with major vendors including NetApp and VMware. In this space, a lack of integration and macrocosmic perspective quickly came to our attention – no one was thinking in terms of the total solution, rather focusing on a point solution for each of their individual products. This approach fell short of INODE's ideals and pursuit of excellence, as it was not aligned with the best value for the customers.
Working in tandem with our customers, we were pulled into the role of systems integrators and developed processes and approaches to create the high-value cohesion within their environments that was missing.While we began in, and still love, IT infrastructure and systems engineering, over the years INODE's service offerings have expanded into the realms of data science and the application of emerging technologies.

"Today, INODE works to bridge the gap between the data that is stored on customer's servers and the intelligent use of that data, whether it be to monetize the information or to support and enable mission-critical decisions." Khai explains. "We essentially own the entire data lifecycle and ensure that top-level decision makers have what they need for optimal operation."