LEADERs IN DATA Intelligence
INODE is a leading information technology (IT) professional services Women-Owned Small Business (WOSB) specializing in business intelligence, data analytics, data storage, and cloud infrastructure services for federal, state and local organizations.
By owning the entire data lifecycle, we bridge the gap between data and actionable information, ensuring that systems work together seamlessly, and top-level decision-makers have what they need to enable mission success. 
We partner with customers to design, develop, integrate, test, deploy, and support data storage and cloud infrastructure solutions, as well as extract, mine, transform and warehouse data to improve its reliability, availability, quality, and access, thus increasing process efficiency. Through data-rich visualizations and dashboard development, we turn data into appealing, accessible, and easy to understand information that can drive internal data-driven decision making.
Founded to Address an Unmet Need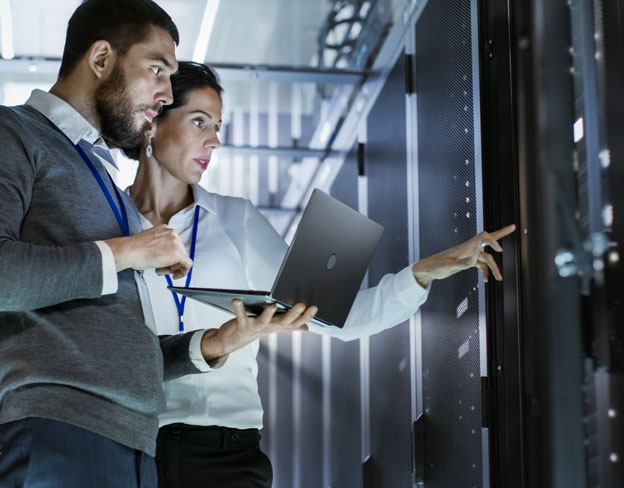 INODE was founded in 2007 by data storage expert Khai Huynh. Having worked with a variety of customers, he identified a common lack of cohesion between major business functions, which resulted in costly inefficiencies and delays. Khai set out to bridge these gaps, providing the highest level of value to his customers. 
His first contract, with aerospace giant Lockheed Martin, launched INODE into the federal space, where the company quickly became a trusted long-term partner to a variety of agencies. While we began in data storage, INODE has become a leader in cloud, data analytics, and business intelligence. 
"Today, INODE works to bridge the gap between the data that is stored on customer's servers and the intelligent use of that data, whether it be to monetize the information or to support and enable mission-critical decisions." Khai explains. "We essentially own the entire data lifecycle, and ensure that top-level decision makers have what they need for optimal operation." 
Strong Partnerships and Permanent Staff
INODE has extensive expertise in all of the most advanced data storage and analytics technologies, and maintains strong, long-term relationships with leading technology providers that directly benefit our clients.
This expertise is maintained and expanded by our permanent staff of seasoned, senior-level engineers. Hiring and continuously developing the best talent in the industry, rather than working with a loose collection of contractors, ensures that every project is completed to our high standards.
For our government clients, we offer solutions that are compliant with FedRAMP moderate / DoD IL-2 and above.