Why INODE?
There are a number of compelling reasons that organizations choose to work with us, from our outstanding technical talent to our uncommon attention to detail.
Seasoned Technology Experts
One of the things that sets INODE apart is the senior-level attention that every project receives. Our team is made up of industry veterans who understand the needs and expectations of our clients and the best way to meet them. When it comes to designing and implementing your solution, we do more than make suggestions; we provide game-changing insights.
Whole-Environment Solutions
No system operates in a vacuum. Consequently, even when our engagement is limited to one area of your operation, we go to great lengths to ensure that the solution we design and implement integrates seamlessly with all the components of your infrastructure, which benefits your operations in the long run.
Putting Eyes on Every Last Screw
In a world where the tendency is to look for shortcuts, we are committed to going the extra mile. Before we consider any project complete, we ensure that each aspect of the installation is correct, going so far as to check that every last screw in your hardware rack is the right type and neatly bundle your cabling.
Outperforming the OEMs
Some solution providers — including OEMs — might say that the additional steps we take to ensure that every aspect of a project meets our high standards are unnecessary. However, we see that kind of attention to detail as integral to who we are as a company and what your project deserves.
Permanent Staff
While we work with different subcontractors based on a project's requirements, our core team at INODE is made up of permanent staff. This ensures that our commitment to quality is understood and upheld in all the work we do.
Creative Values
We believe exceptional work comes from extraordinary people who take a CREATIVE approach to IT solutions. Our business and our livelihood is built upon our core values: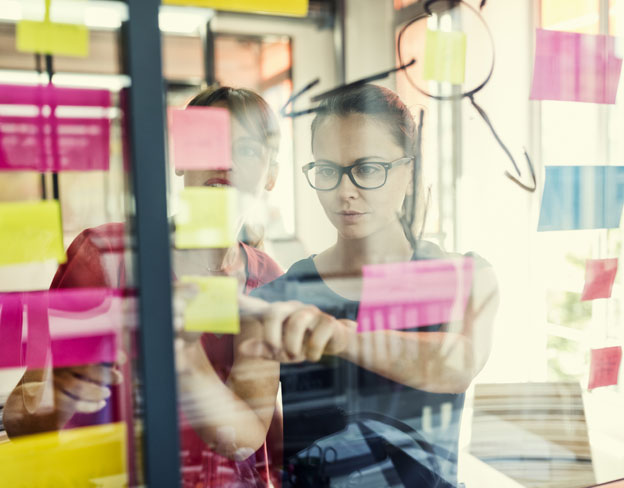 Customer Satisfaction – We exist because our customers are satisfied and want to do business with us.
Reputation – We can lose money  – a lot of money –  but not our reputation.
Excellence – We strive for "best in class" in everything we do.
Accountability – We do what we say we will do, and expect the same from others.
Teamwork – We believe that cooperative action produces superior results.
Integrity – We are honest with ourselves, each other, our customers, and our partners.
Very Open Communication – We share information, ask for feedback, and encourage diverse ideas.
Employee Satisfaction – We support and encourage continuous growth, and reward for good work and commitment to customer satisfaction.
These CREATIVE values promote growth and development, not only of our company but of each employee. Together, our team strives to exceed all expectations.