Data Center Infrastructure
Enhancing Operations Through Innovative Data Management
While INODE is a leading provider in many areas of data management, our company was built on a foundation of data storage and infrastructure expertise. Today, we continue to be an innovator and trusted advisor in the design, implementation, management, and support of highly efficient data centers and creative data management solutions.
Using a wide range of leading-edge technologies, we help government and commercial IT departments modernize their data center infrastructure with high-performance systems that are scalable, secure, and cost-effective.
Storage
Cloud storage solution development
Enterprise data storage solution planning, design, implementation, and support
Storage vendor selection
Consolidation
Data center migrations
Data protection solution development
Optimization and performance tuning
Clustering and high-availability solutions
Backup/recovery solutions
Regulatory compliance
Information lifecycle management
Cloud Consulting
Private cloud, public cloud, and hybrid cloud solutions
Cloud transformation services
Virtual desktop infrastructure (VDI)
Database/Big Data systems initiatives (Data Lakes, Hadoop, SQL)
US Army as a Consultant to NetApp- NetApp Architect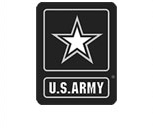 Performed SAN Storage Architect duties for 50,000 users in Europe and Africa to include SAN storage consolidation from multiple vendor SANs to a single consolidated platform reducing storage administrative overhead with the least amount of downtime possible. Developed business processes with Army executive-level personnel in effort to create a more accurate data center design that provides the flexibility and availability needed by the US Army in Europe and Africa. Redesigned backup architecture to provide full DR and COOP capability for all systems across geographically dispersed sites.
USAF as a Consultant to VMware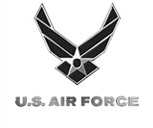 Represented VMware as a sub-contractor in a sustainment role for the customer's virtual environments. Successfully received turnover from VMware professional services consultants and currently maintain the environment for security updates, STIGS, uptime, and day-to-day tasks for anything related to the virtual environment and VMware products. Also provide mentorship and documentation for eventual turnover to the customer.
USAF as a Consultant to NetApp - NetApp Architect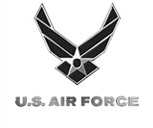 Six years working experience with the USAF Life Cycle Management Center (AFLCMC/HNID) Server Consolidation Environment (SCE) team. Designed, implemented, and managed the OEM technologies. By providing Subject Matter Experts (SME) at the lead architect and engineer levels, INODE extends the SCE PMO's engineering ability to facilitate the onboarding and mission requirements of its program tenants such as HBSS/HMS, ACAS, BITI Wireless, and EITSM. Remote support for the SCE team at Peterson AFB, Langley AFB and McConnell AFB to provide operation and management (O&M) and escalation support reach back. Designed, implemented, and managed (O&M) the current USAF CITS CVI solution for the USAF/ ESC. Assisted with the integrations of VLMS, ITSM, HBSS into CVI for the USAF/ ESC. Designed and implemented for BAE Systems – Land and Armaments Division's Oracle CRM and EMC's VMware virtualization and Thin Client solutions. Assisted with the implementation of the Special Operation Forces Tactical deployment system (TACLAN) by implementing Virtualization (VMware® Infrastructure 3) into the program.
Contact us to learn more about our data storage and infrastructure solution services.