Nutanix
The new normal for commercial enterprises is the cloud. One of the more daunting challenges companies and their IT departments face is how to deploy an infrastructure that will enable an enterprise cloud solution within existing data centers.
From the dawn of IT, data centers were built from multiple, disparate systems, and the challenge to integrate and manage them has increased exponentially. The challenge is to build scalable cloud architecture that supports both new and old enterprise applications and migrate applications and data into this new environment—seamlessly. That is where we come in.
We help our clients build and expand their data centers at web-scale with enterprise cloud architecture, enabling them to migrate and grow their most important business applications to exploit their private cloud environment.
Your Solutions Integrator for:
CLOUD TECHNOLOGIES
DATA CENTER INFRASTRUCTURE
DATA ANALYTICS & BUSINESS INTELLIGENCE
HOW WE DO IT
We design and implement enterprise and private cloud architecture using advanced, leading-edge technologies like Nutanix hyper-converged infrastructure solutions.
We design, implement, and manage data storage needs to create personalized solutions for our customers using a range of leading technologies.
Our team of experts provides the technical know-how and stellar customer service to design, implement, and support solutions for VDI, SAN, NAS, virtualization, big data, enterprise cloud migration, and many others.
We help IT departments simplify their data center infrastructure, unlocking scalability and improving performance and security at lower costs.
National Institute of Diabetes and Digestive Kidney Diseases

INODE worked with the National Institute of Diabetes and Digestive Kidney Diseases (NIDDK) as trusted advisors in their data storage and enterprise cloud technology initiatives.
Project Initiatives:
Consultative, implementation, and training services for Nutanix and VMware
Introduced Nutanix as a POC solution for forward-leaning, cutting-edge technologies
Designed and implemented a 27-node Nutanix solution providing Active-Active data center capabilities over multiple miles
Ensured Active-Active-Passive data center capabilities across three sites that were 2000+ miles apart
Reduced data center footprint from three racks to one, resulting in OpEx savings
Defense Media Activity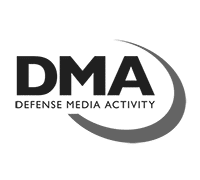 INODE provided Nutanix Integration Services to the Defense Media Activity (DMA) at Fort Meade Army Base.
Project Initiatives:
Migration of 158TB of data from EMC and Cisco UCS to Nutanix over multiple enclaves
Nutanix cluster setup and configuration
Hypervisor design assistance and installation services for Tobyhanna Army Depot DMA data center
Nutanix on-the-job user training
Defense Information Systems Agency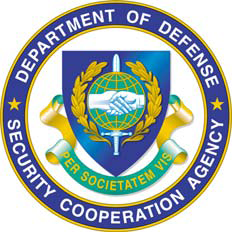 INODE has provided a full-time resident consultant to Nutanix in support of the Defense Information Systems Agency (DISA) Virtual Desktop Infrastructure (VDI) initiative, applying Nutanix web-scale architecture for thousands of DISA desktop users.
Project Initiatives:
Best practices advice and implementation
Solution development
Daily management guidance