Trusted to Deliver on Mission-Critical Initiatives
INODE has a history of productive collaborations with government entities of all kinds at the federal and state/local levels in locations around the world. That experience is a valuable asset when taking on new government projects. Graduates of the SBA 8(a) program, we work through various government contract vehicles including GSA MAS and NITAAC CIO-SP3.  We are familiar with the intricacies of government processes and have developed strategies for getting projects scoped, designed, and completed within time and cost parameters.
Proud to Collaborate with an Array of Entities

Successful Projects For The U.S. Government
INODE's core strength is understanding how data is used, how it should be stored, and how to cope with the challenges associated with the three Vs: volume, velocity, and variety. We have successfully designed and implemented efficient, flexible, and mission-ready virtualized compute and storage solutions for numerous Department of Defense (DoD) contracts at locations spanning the globe. As a DoD mission partner, some of our notable projects include:
National Institute of Diabetes and Digestive Kidney Diseases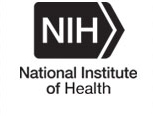 Worked with the National Institute of Diabetes and Digestive Kidney Diseases (NIDDK) as trusted advisors in their data storage and enterprise cloud technology initiatives. Introduced a POC solution for forward-leaning, cutting-edge technologies. Designed and implemented a 27-node solution providing active-active data center capabilities over multiple miles. Ensured active-active-passive data center capabilities across three sites that were more than 2,000 miles apart, and reduced the data center footprint from three racks to one, resulting in significant OpEx savings.
US Army – USAREUR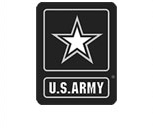 Led a massive effort to consolidate and modernize data infrastructure serving over 50,000 mission users throughout Europe and Africa, which yielded powerful new mission capabilities at a cost savings of over $18M over five years.
Air Operations Weapon System
Designed, maintained, and migrated users to a modernized Air Operations Weapon System platform based on a custom-designed virtualized solution leveraging cutting-edge technologies.
Air Force Enterprise Network Server Consolidated Environment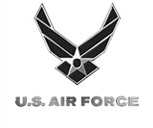 Designed, documented, implemented, and maintained an enterprise-wide platform, dubbed the Server Consolidated Environment, which hosts some of the most critical network management applications used to operate/maintain the Air Force Enterprise Network (AFNET).
Defense Media Activity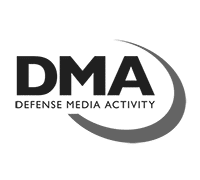 Provided integration services to the Defense Media Activity (DMA) at Fort Meade Army Base, including the migration of 158 terabytes of data over multiple enclaves, cluster setup and configuration, and hypervisor design assistance and installation services for Tobyhanna Army Depot DMA data center.
Defense Information Systems
Provide a full-time resident consultant in support of the Defense Information Systems Agency (DISA) Virtual Desktop Infrastructure (VDI) initiative, applying web-scale architecture for thousands of DISA desktop users.