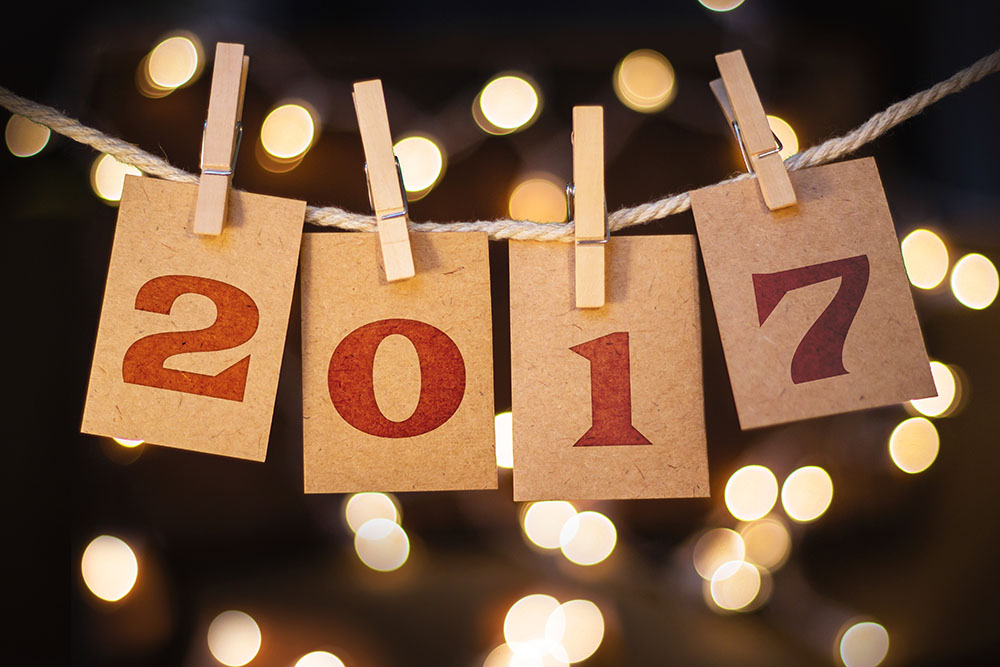 With 2018 well underway, we at INODE can reflect with satisfaction on the year past as we look with optimism and inspiration to the year ahead.
2017 was a banner year for INODE, with a massive expansion of our employee base, several major government contract awards, and a new contract vehicle that will not only allow us to compete in another arena, but will expand our SBA 8(a) status for another five years.
Some highlights from the year include:
Internal employee count grew by an astounding 235%
35% of employees achieved new levels of professional and technical certifications, in everything from VCP6 to PMP. Congratulations INODE team!
INODE was awarded the 8(a) STARS II Contract Vehicle from the GSA – GSA STARS II simplifies the acquisition of IT services from certified 8(a) small and disadvantaged businesses allowing federal agencies to earn 8(a) credit while obtaining reliable and pre-competed support. With a $10 billion program ceiling and a four-year period of performance, our STARS II vehicle allows for the long-term planning of large-scale IT program requirements with a proven 8(a) small business. INODE is a GSA 8(a) STARS II Constellation I (CI) prime contractor with services available in two functional area (FA) categories:

Computer Systems Design Services (541512)
Other Computer Related Services (541519)
Awarded six significant new government contracts, and a follow-on year for an ongoing project, totaling $55.4M:

USAF SCE
INODE completed the Server Consolidation Environment (SCE) Modification project for the Air Force Life Cycle Management Center (AFLCMC)/C3I Infrastructure Division (HNI) IT Infrastructure Branch (HNIB) as a subcontractor to SMS Data Corp. The current objective of the SCE Program Management Office (PMO) is to minimally sustain the current SCE infrastructure by only replacing End of Support (EOS) equipment and providing operations expansions only as needed to support tenant requirements. Our objective of the project was to accomplish the storage and ITF upgrades using Government Furnished Technical Orders (TOs) and provide fielding installation, testing and problem resolution relative to the contracted effort. Locations for this effort included McConnell AFB, Server Consolidation Environment (SCE) NIPR, Langley AFB, SCE NIPR, and Hanscom AFB, Integrated Test Facility (ITF), Building 1607. The SCE Modification project was originally projected to be complete in 8 months and INODE completed the job in 6.
SCES
INODE will be providing Business Intelligence (BI) lifecycle support services for the Security Cooperation Enterprise Solution (SCES) Data Management and Reporting Solution (DMRS) in support of the Defense Security Cooperation Agency (DSCA). The DMRS is a major system component of SCES that provides data warehousing to manage and maintain historical Foreign Military Sales (FMS) case-related data. BI utilizes a variety of data sources, including the DMRS and Enterprise Resource Planning (ERP) systems, to provide end-users with reports, dashboards, and other decision support capabilities used in support of FMS business processes. The SCES solution is being expanded from the Navy to all branches of the military.
USAF CONES
The Cyber Operations Network Engineering Support (CONES) contract supports the Air Force Information Network (AFIN) system of enterprise-wide tools, equipment and media that provide wireless base network infrastructure, network monitoring and network defense at all Active Duty Air Force (ADAF), Air Force Reserve (AFR) and Air National Guard (ANG) bases worldwide. The Command, Control, Communications, and Intelligence (C3I) Infrastructure Division (HNI) of the Air Force Life Cycle Management Center (AFLCMC) is responsible for modernizing, fielding new capabilities, and sustaining the AFIN. The CONES project provides Subject Matter Expert (SME) support to various key locations in support of specific HNI projects and systems. As a subcontractor to the CONES prime contractor SMS Data Corp, INODE is charged with providing SME support for the Server Consolidation Environment (SCE) program at Hanscom, Langley, McConnell, and Peterson Air Force Bases as well as to the Area Processing Center (APC) program at Scott AFB.
DISA
INODE was awarded three contracts within the last quarter of 2017 to provide Data Infrastructure support for the Defense Information Systems Agency (DISA) in support of the Defense Enterprise Computing Center (DECC). These SBA 8(a) Directed Award Contracts provide DISA's datacenters routine and mission-critical computer processing resources and support to numerous Government agencies, 24 hours per day, seven days per week. DISA's operational goal is to provide high availability and redundancy to all supported programs and workloads at a Tier III redundant datacenter. The three projects will include the procurement and installation of a cold aisle containment enclosure for data center equipment rack cooling as well as five supporting in-row coolers and two Power Distribution Units (PDUs) in St. Louis, the provisioning of six Spare PDUs to meet growing system demands in Mechanicsburg, and the installation of a cold aisle containment enclosure and two GFE PDUs in Ogden.
SEC Follow-on Year
INODE's contract with the Security and Exchange Commission (SEC) was recently extended for an additional year. INODE provides a full-time staff of Developers to support the Division of Economic Risk and Analysis (DERA) at the SEC. Utilizing Netezza, Hadoop Distributed File Systems (HDFS) and other file systems, INODE focuses on ETL development, programming support and the enhancement of existing code.
With the start of 2018, we look forward to continued success and the ability to, as always, provide all customers with the highest levels of detail and service. Stay tuned to INODE's news page, or follow us on Twitter @inodeinktweets, for more exciting news including an upcoming brand refresh, new contract awards, and more.